Co-branding Partner
Marketing to students for banks – Your brand in their pocket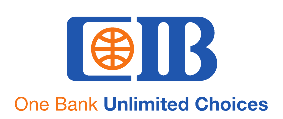 Now, you can get your Prepaid ISIC card in Egypt from CIB BANK FOR MORE
More than 40 banks have already benefited from a partnership with ISIC. The student bank card and the ISIC card become one and the same thing, with numerous advantages for the partner bank:
Attracting student customers
Attracting students when they open their first bank account begins a potential life-long relationship between the individual and the bank. The fact that your bank card doubles up as an ISIC is a powerful incentive for students to choose your bank over competitors.
Capitalizing on the ISIC reputation
ISIC's positive reputation with students reflects on the bank, making the bank seem more approachable and less intimidating.
Building brand familiarity
With the bank logo right there on the card students are reminded of the bank and its benefits every time they use their ISIC.
Contact us if you are interested in becoming a co-branded ISIC bank
Co-branded cards at university – One card, many functions

The ISIC doubles up as the official student card at more than 250 universities. The one card is both an internationally recognised global student ID, and the local university ID. Often, it acts as a library and acess card as well.
Co-branding your university card with the ISIC card gives your students access to a host of discounts and benefits with our other partners like Accor hotels, Microsoft and Hard Rock Cafe ….More.
Contact us, if you are interested in upgrading your existing college card to an internationally accepted student ID with ISIC.
Practicalities of co-branded cards
Technology
ISIC keeps up-to-date with the latest card technology, so we can be compatible with most other card types.
Production
ISIC takes on the responsibility for producing the cards and on the partners' behalf. Because of the large number of cards we produce each year, ISIC has access to the most competitive rates.
Website listings
ISIC card partners can list ISIC's 40,000 student benefits on their websites, which opens up new search-engine-optimization opportunities and can help build website traffic.
Contact us if you are interested in becoming a co-branded ISIC partner