Online Benefits
Here are the benefits only for ISIC, ITIC, IYTC holders!
Check out and enjoy the available benefits to purchase software, English education contents, and more.
IT software and mobile communication discount benefits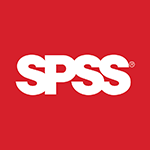 ■ Online software discount
Students holding ISIC can purchase the latest software such as IBM® SPSS® Statistics and EndNote X7 etc. at the maximum 90% discounted price.
Go to ISIC software discount store  >>
English study and education contents benefits
■ EF
ISIC or ITIC holders can use EF online English lecture for free for 90 days. Receive free lecture promotion code through online certification. (Equivalent to €117)
Receive 90 days free EF online English lecture promotion code  >>
■ The Economist
ISIC/ITIC/IYTC holders can subscribe The Economist published in England at maximum 83% discounted price.
■ IELTS
IELTS Preparation tests, analysis materials and tips for free! (Equivalent to €30)